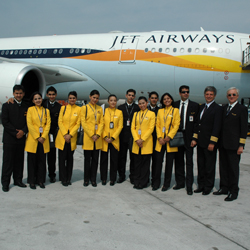 After MNS decided to
flex its muscle
in sky,
Hindustan Times
editor is upset that a 'Regional Language' is
thrust on him
!
3M would like to ask him a few questions:
Is he aware that there are more Marathi speaking people in this world than those who speak French or Italian?
Why does he not get angry when announcements are made in Tamil when he lands in Chennai?
Why should 3M not sue Jet Airways for not serving Non veg food on flights to Gujarat?
Has MNS said that 'only Marathi' should be used? In that case 3M will join the protest!
Hindustan Times is trying to be a TOI Me-too in Mumbai by imitating later's Anti Marathi policy… 1 2 3 4 5